Providing Asphalt Paving In Fort Collins CO
Asphalt Driveway Paving Fort Collins, CO
Driveways are one of the most underestimated parts of any property. Whether it's a home or business premises, the state of your driveway can determine a lot more than you think. For instance, people are less likely to do business with you if your driveway looks like a death trap. On the other hand, an attractive driveway can influence people and make it easier for (potential) clients to navigate their way in and out of your premises.
The bottom line is, your driveway is one of the first things most people will notice about your property, so you want to make sure that you are making the best impression that you can. A properly installed driveway can significantly up the value of your home by increasing its curb appeal.
But…
Finding a good material to Install the perfect driveway can be tricky if you don't know your way around it. As the true pros of driveway installation in Fort Collins, we'd highly recommend that you opt for asphalt. Apart from being trendy, asphalt driveways are very attractive, strong and durable. Unlike other types of driveways, asphalt driveways can stand the test of time and you'd less likely be spending on repairs and patching any time soon.
If you've decided to go with an asphalt driveway, you'll need the best asphalt contractor Fort Collins has to offer, and that's us: Blacktop Plus.

Number One Asphalt Driveway Company Fort Collins
Blacktop Plus is the number one asphalt company Fort Collins when it comes to installing the best and most long-lasting asphalt driveways. Our team of professionals has ample experience and skills in installing asphalt driveways.

Whether it's a residential or commercial property, we can install your asphalt driveway in no time. 
Why? 
Because we've been flawlessly doing it for years. 
Why Choose an Asphalt Driveway?

No doubt, there are different types of materials that can be used for your driveway. But as experts in the field, trust us when we tell you that asphalt is the best choice when it comes to installing durable and breathtakingly-attractive driveways.
Asphalt is unbelievably durable, which means you get a longer-lasting driveway. Plus, asphalt provides the best friction, and generally require less maintenance and repair when compared to other material types. 
Now that's what we call hitting the driveway jackpot! Give us a call today to set up a free quote on your driveway. 970-821-7355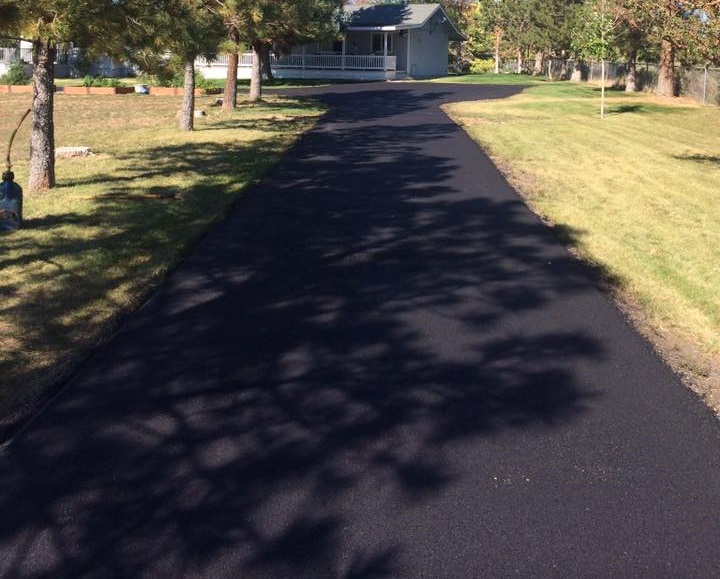 Why Choose Us to Install Your Asphalt Driveway?
Get the Perfect Asphalt Driveway Installation Service in Fort Collins
Getting the best asphalt contractors Fort Collins isn't hard, all you need to do is call us, and we'll be right there to install the perfect asphalt driveway.
Contact us today at 970-821-7355 for a free estimate and to learn more about our excellent asphalt driveway installation services.